Safe and Secure: Sagold.co.za
Buy Krugerrands, Gold Coins and Gold Bars. Whether you are thinking about buying Gold as an investment or whether you want to know how to buy Gold Bullion, you have come to the right place.
Categories
New Products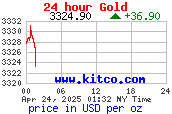 2 X 100 gr Gold Bar 24 Carat - Free Shipping
2 X 100 gr Gold Bar 24 Carat - Free Shipping
2 X 100 gr Gold Bar 24 Carat - Free Shipping
Availability:
2 - 5 working days after payment clearance
---
---
Product Description
Gold Bullion Bars are sometimes difficult to obtain in small towns and remote areas, but if you take two we will ship it for free to any location in South Africa. Serious investors will buy the 100 gram Bar as it offers the best value for money. All Gold Bars are 24 carat Gold. The animal depicted on these bars may vary.
Purity: 24 Carat Gold (Au 999.9)
Weight: 100 gram x 2
Tax: 14%, already included
Packaging: Plastic Sleeve, sealed
Certificate of Authenticity: Yes
Disclaimer: Images are for display purposes only. All products include Certificates of Authenticity even if not displayed, unless stated otherwise. Certificate and set numbers may vary. All prices are for one unit, even if more than one product is displayed in an image. All proof coins are encapsulated, even if shown otherwise. All coins and sets are official South African Mint and/or Rand Refinery products with original packaging and certificates, unless stated otherwise.
Find Similar Products by Category
---
Customers Who Viewed This Product Also Viewed