Safe and Secure: Sagold.co.za
Buy Krugerrands, Gold Coins and Gold Bars. Whether you are thinking about buying Gold as an investment or whether you want to know how to buy Gold Bullion, you have come to the right place.
Categories
New Products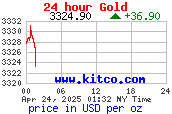 Krugerrand 1 Oz Bullion
Availability:
1 - 7 working days after payment clearance, depending on quantity.
Shipping:
Calculated at checkout
---
---
Product Description
Krugerrand 1 Oz gold coins offer the best value for money. Buy Krugerrands today to protect the value of your money. Order your Krugerrands from us and save yourself the headache of traffic and parking.
Purity: 22 carat Gold (Au 916.67 Cu 83.33)
Weight: 33.930 gram (contains 1 Ounce of Gold)
Diameter: 32.69 mm
Tax: 0%
Packaging: None
Certificate of Authenticity: None
Dates may vary on Krugerrands from 1967 - 2017.
Disclaimer: Images are for display purposes. All products include Certificates of Authenticity even if not displayed, unless stated otherwise. Certificate and set numbers may vary. All prices are for one unit, even if multiple products are displayed in an image. All proof coins are encapsulated, even if shown otherwise. All coins and sets are official South African Mint and/or Rand Refinery products with original packaging and certificates. Bullion Krugerrands do not have certificates.
Find Similar Products by Category
---

Product Reviews
Delivered in good order

Posted by Francois on 22nd Feb 2017

100% reliable!Thank you SAgold.

Very good service

Posted by Chris K on 18th Nov 2016

Thank you.
Product received in good condition.
Email correspondence was professional, personal and accurate.
Well done.

Excellent service

Posted by Arnold on 30th Aug 2016

I was hesitant to order online from an unknown (to me) company, so I checked their membership status with the SAAND (Numismatic Dealers Association) and then ordered.

Paul really went the extra mile with my purchase and I'm completely satisfied with their service. Ordered from sasilver as well and had the same good experience.

Excellent proffessional service and delivery.

Posted by Beau J W on 25th Aug 2016

An absolute pleasure dealing with Roxanne and Paul.

Excellent service!

Posted by Rob on 4th Aug 2016

Very pleased with the service that I received from Paul and the gang at Sagold. My 1Oz Krugers arrived safely and quickly. Will definitely do business with Sagold again.

Friendly & Efficient Service

Posted by Yolandi on 21st Apr 2016

At first I was reluctant of ordering Krugerrands on line, but Paul and his team did an outstanding job of not only delivering on time, but also keeping me informed from ordering to delivery.

Good service

Posted by Unknown on 9th Mar 2016

Good service from SA Gold for an online purchase, with delivery on time and good follow up communications.

1 Oz KrugerRand

Posted by Ian on 10th Jun 2015

Purchase process easy and effective. Like the daily price updates on website.

Great Service

Posted by Rob Dean on 26th May 2015

Very easy process and a great service from SAGold. No problem recommending them.
---
Customers Who Viewed This Product Also Viewed